Gold has mezmerized humanity for thousands of years but the metal's surge to a record $1,900 an ounce in 2011 sent miners to ever-riskier places. Enter Kibali. Randgold Resources and AngloGold Ashanti bought the deposit deep in the jungle of northeastern Democratic Republic of Congo in 2009 as the country recovered from Africa's worst-ever civil war, which killed at least 3.1 million people. With pioneering hydropower and social cohesion plans, the companies have built one of Africa's biggest and most profitable gold mines.
A 22-kilogram (707 ounce) gold bar. Kibali will produce about 600,000 ounces year for the next decade.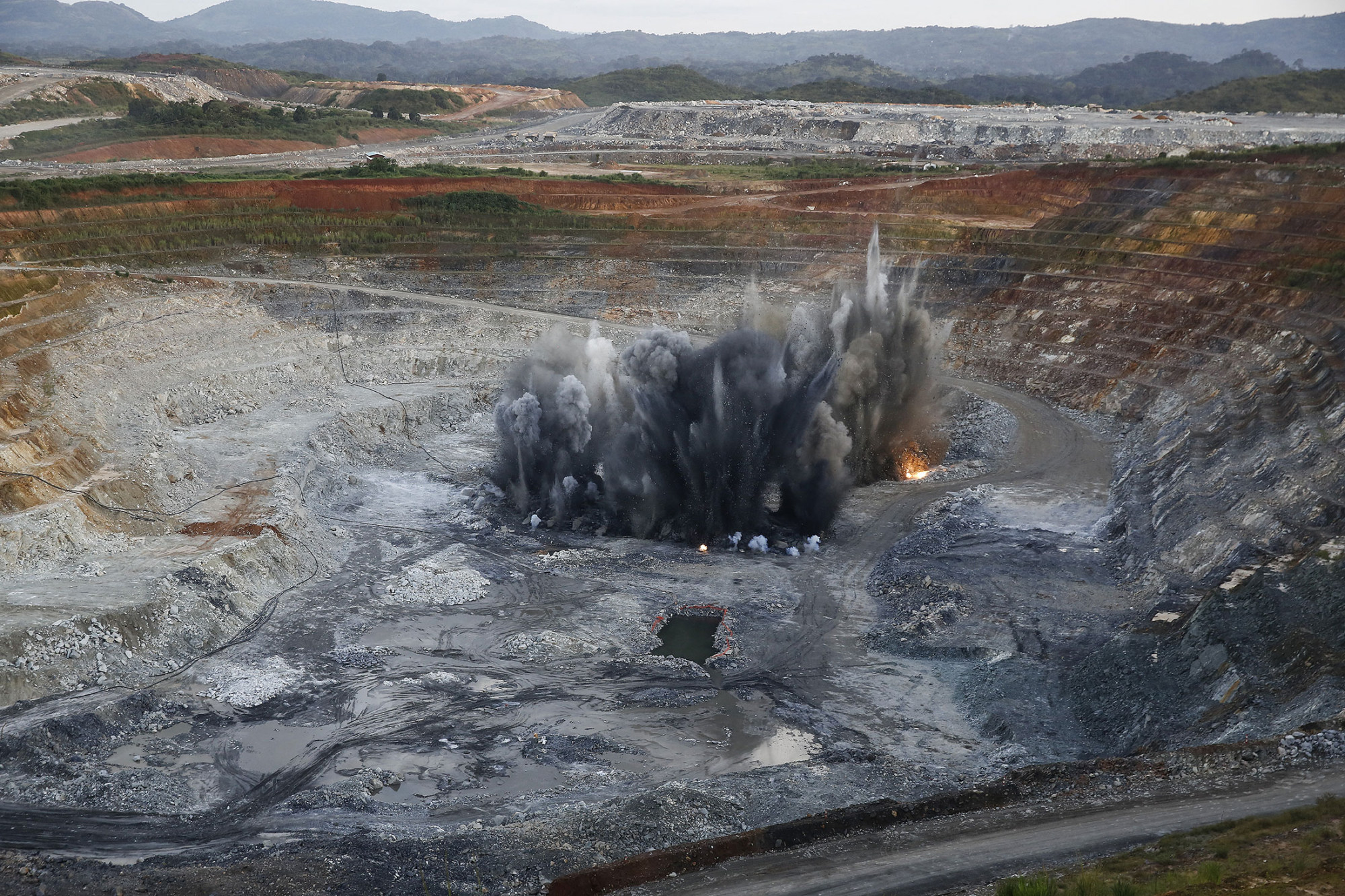 Miners blast Kibali's open pit. The operation first produced gold in 2013. An underground mine is currently being developed to access deeper gold and is scheduled for commissioning next year.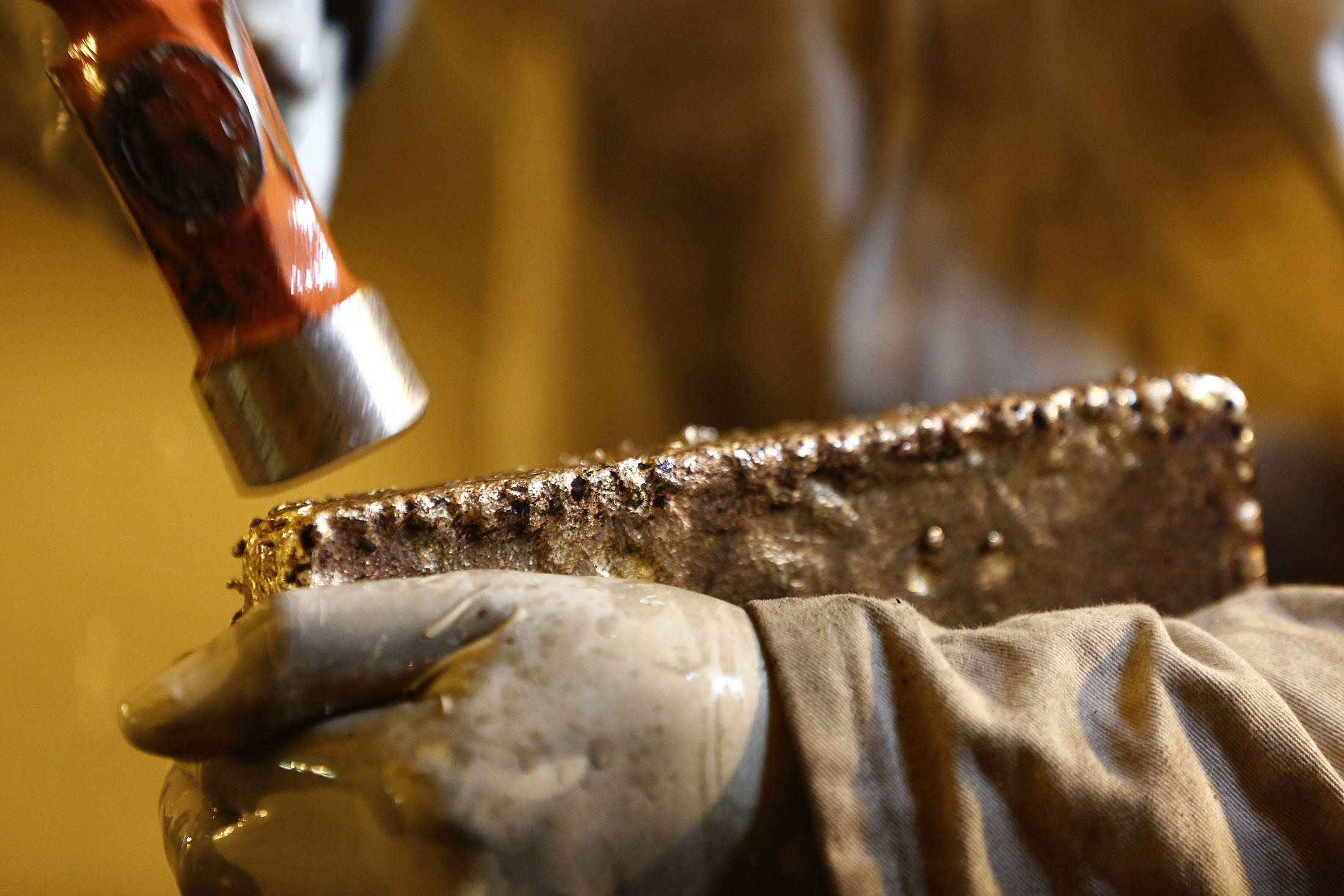 A newly molded gold bar. The mine, processing plant and power generating units cost Randgold and AngloGold about $2.5 billion to build.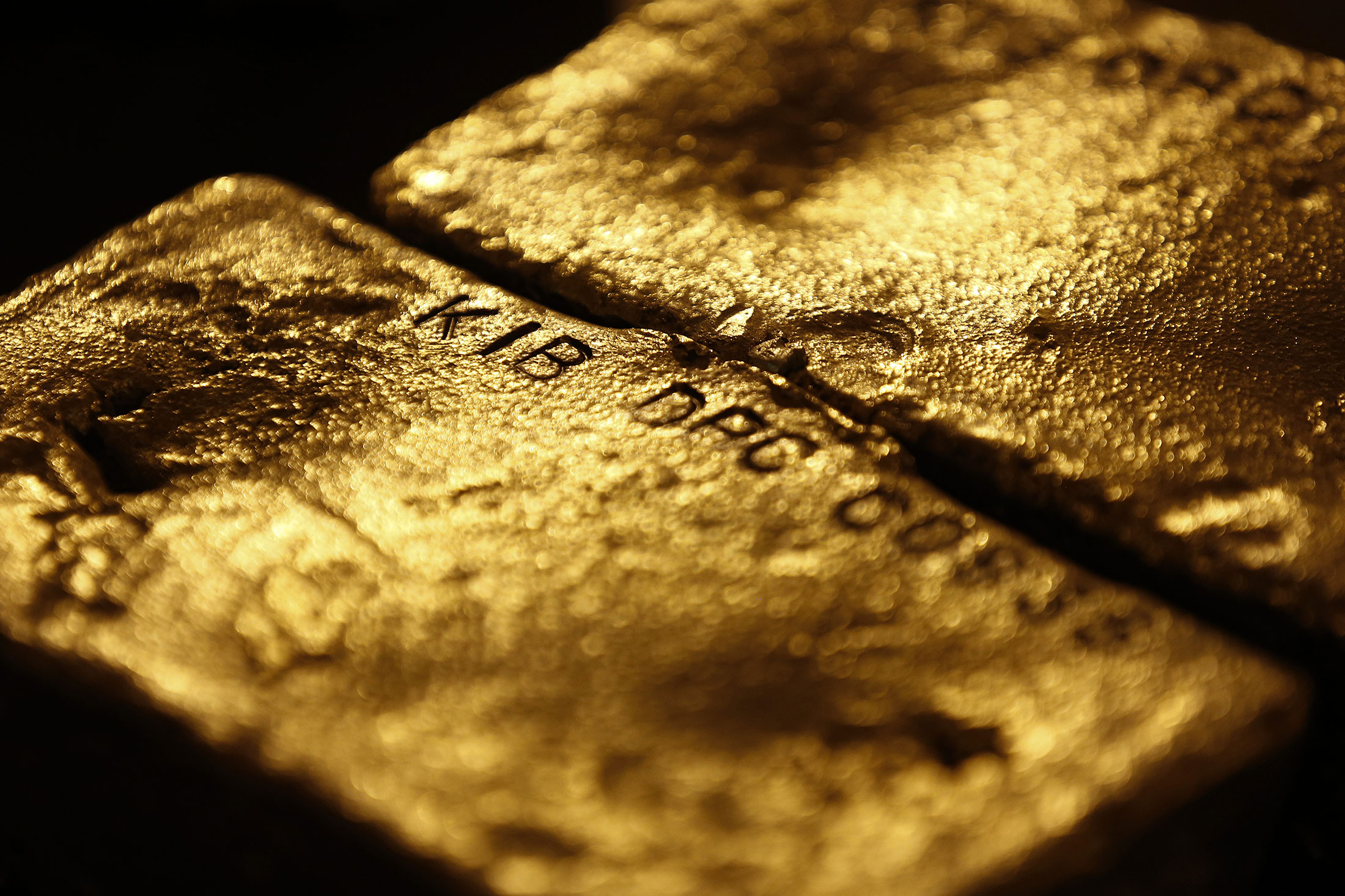 Each gold bar is engraved with identifying marks. Gold at 75% to 80% purity is flown four times a month to Rand Refinery in South Africa where it undergoes further refining and is exported to international buyers.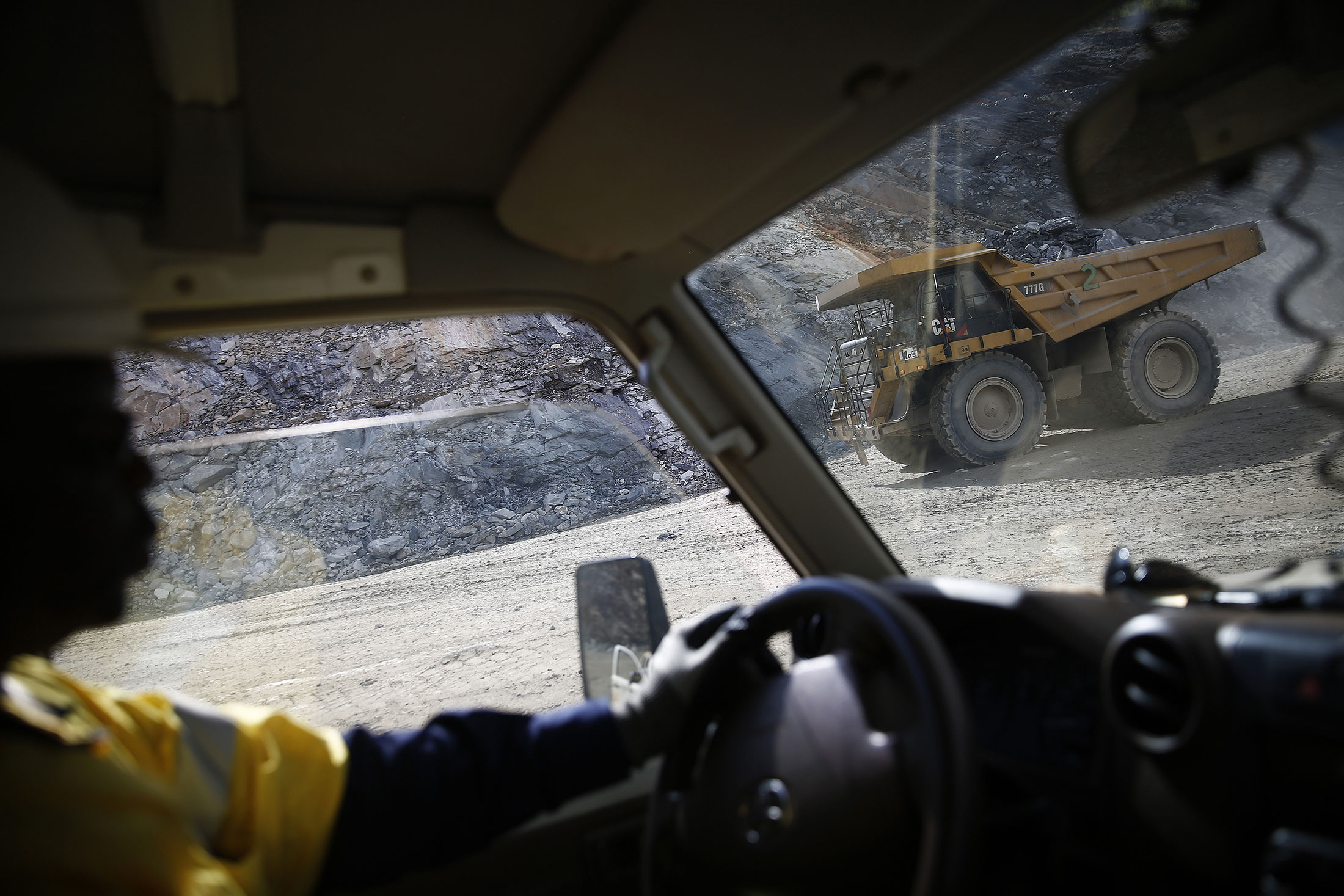 An employee drives a truck carrying rock ore in the open pit. Kibali had 4,161 workers at end of 2015, almost 90% of whom are Congolese nationals.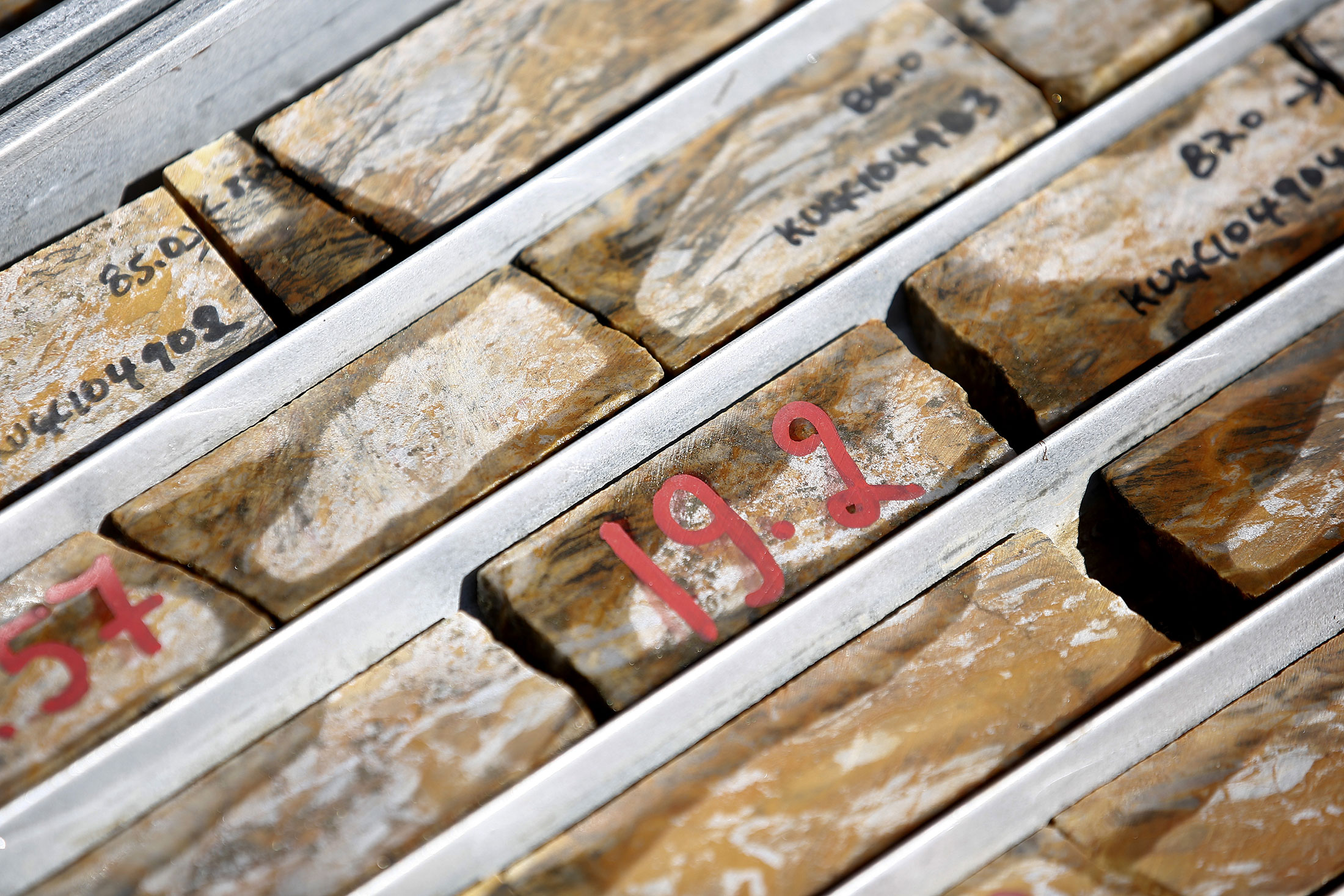 Rock samples are labeled with their gold content. Randgold is exploring further deposits across a large landholding covering three separate greenstone belts in northeastern Democratic Republic of Congo.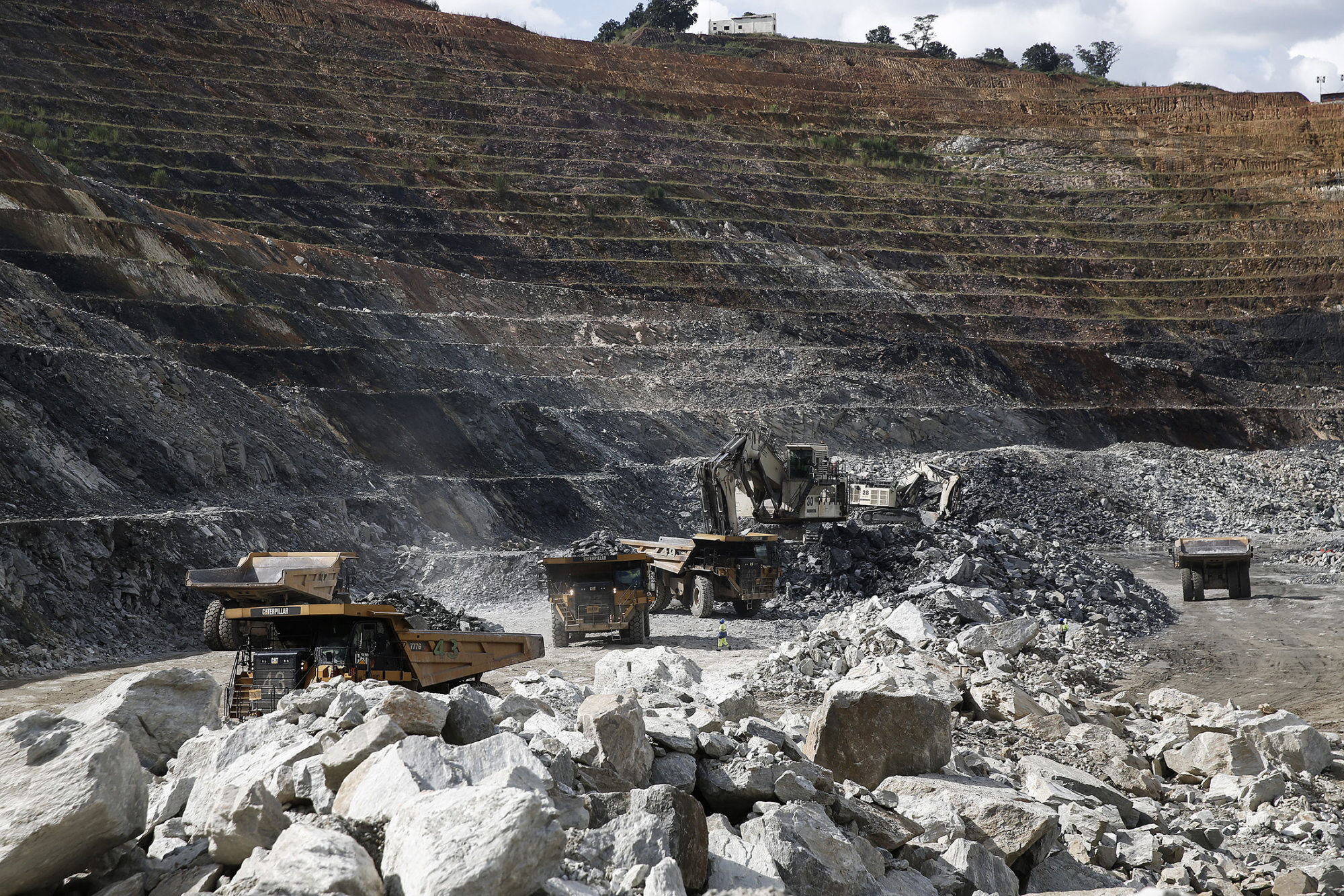 Excavation trucks on the floor of Kibali's open pit. The mine's multiple ore types caused difficulties in the mine's processing plants in the first half of 2016 but CEO Mark Bristow expects production to recover in the second half.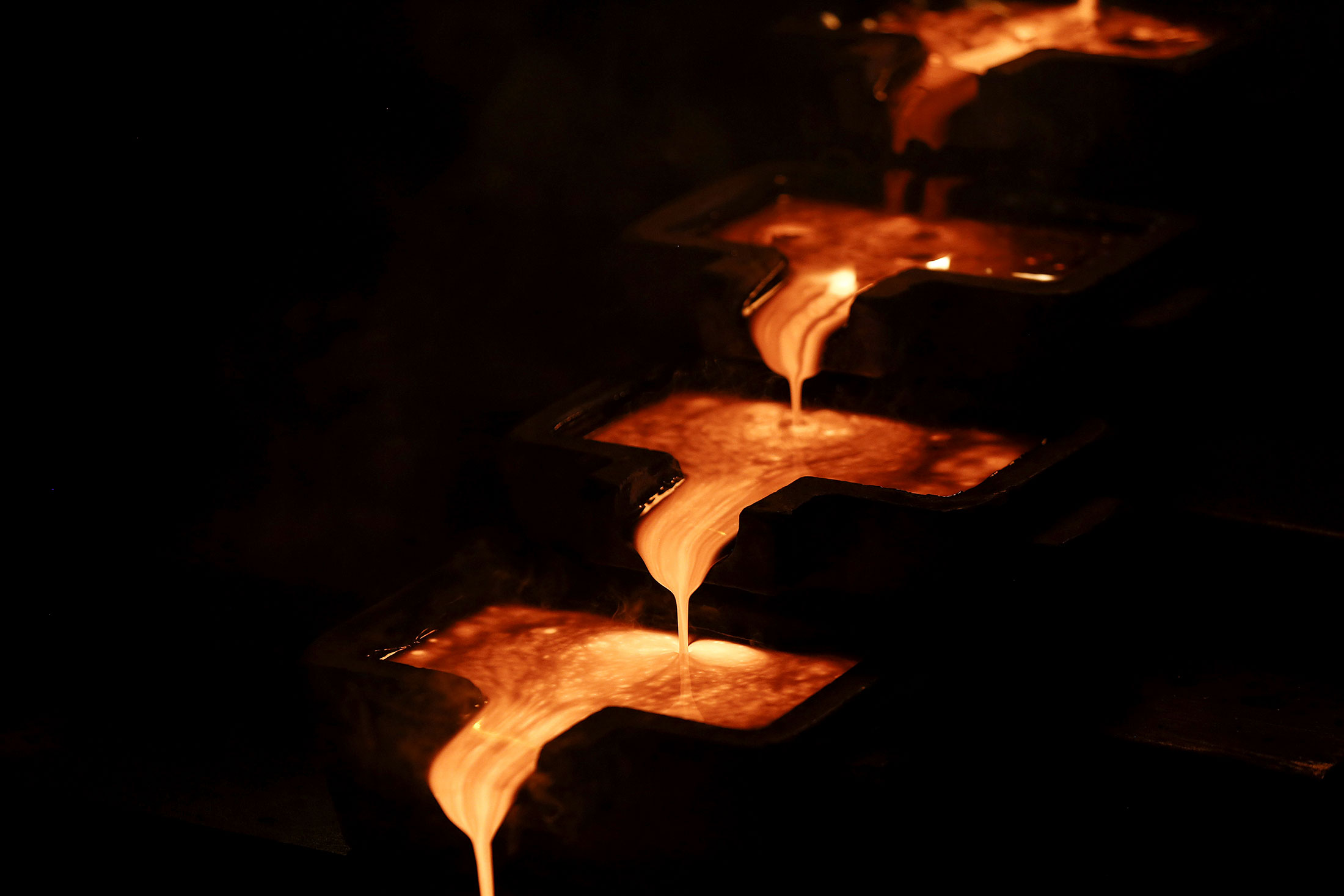 Molten gold runs from a furnace as it cools into bar casts. Each year the mine's plant can process 7.2 million tons of rock, which contains about 3.5 grams of gold for every ton of ore. Photographer: Simon Dawson/Bloomberg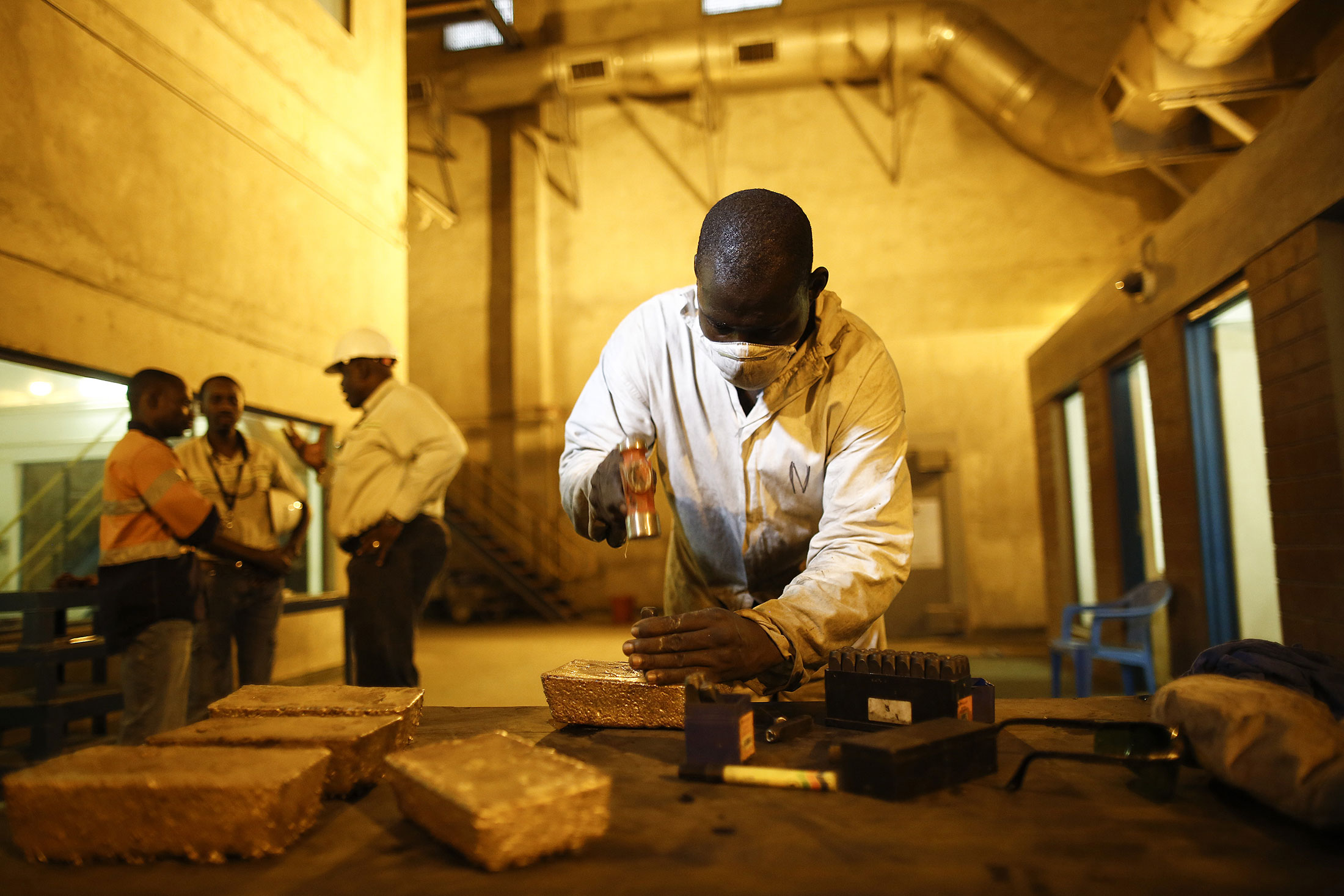 An employee uses a hammer and letter punch to engrave gold bars. Kibali shares profits between its owners: Randgold (45%), AngloGold (45%), DRC's state-owned Société Miniére de Kilo-Moto (10%).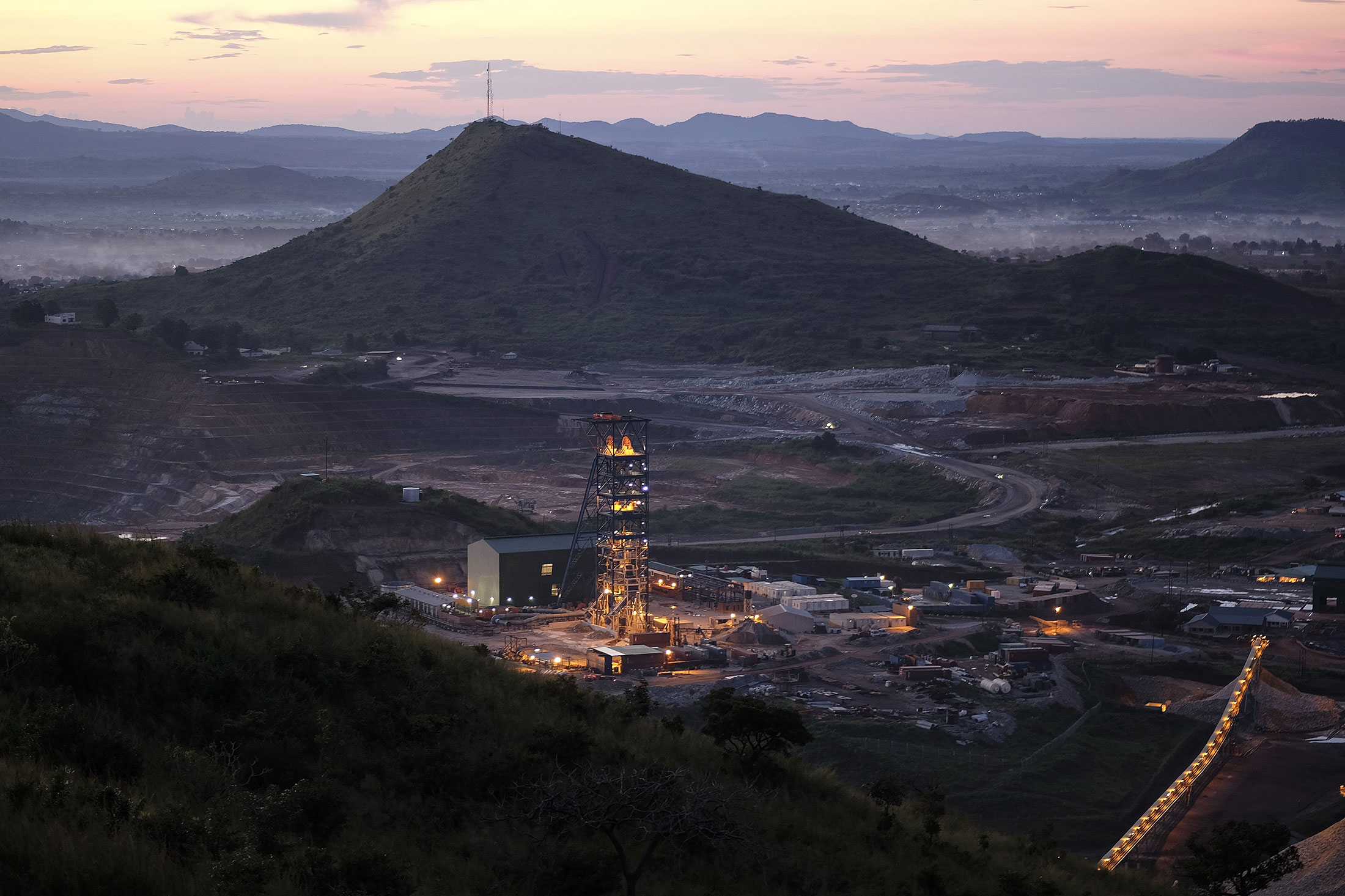 A shaft used to access the underground section of Kibali. The mine is situated in the extreme northeast of DRC, near the border with Uganda and 1,800 kilometers (1,120 miles) from the Kenyan port of Mombasa.
Source: Bloomberg