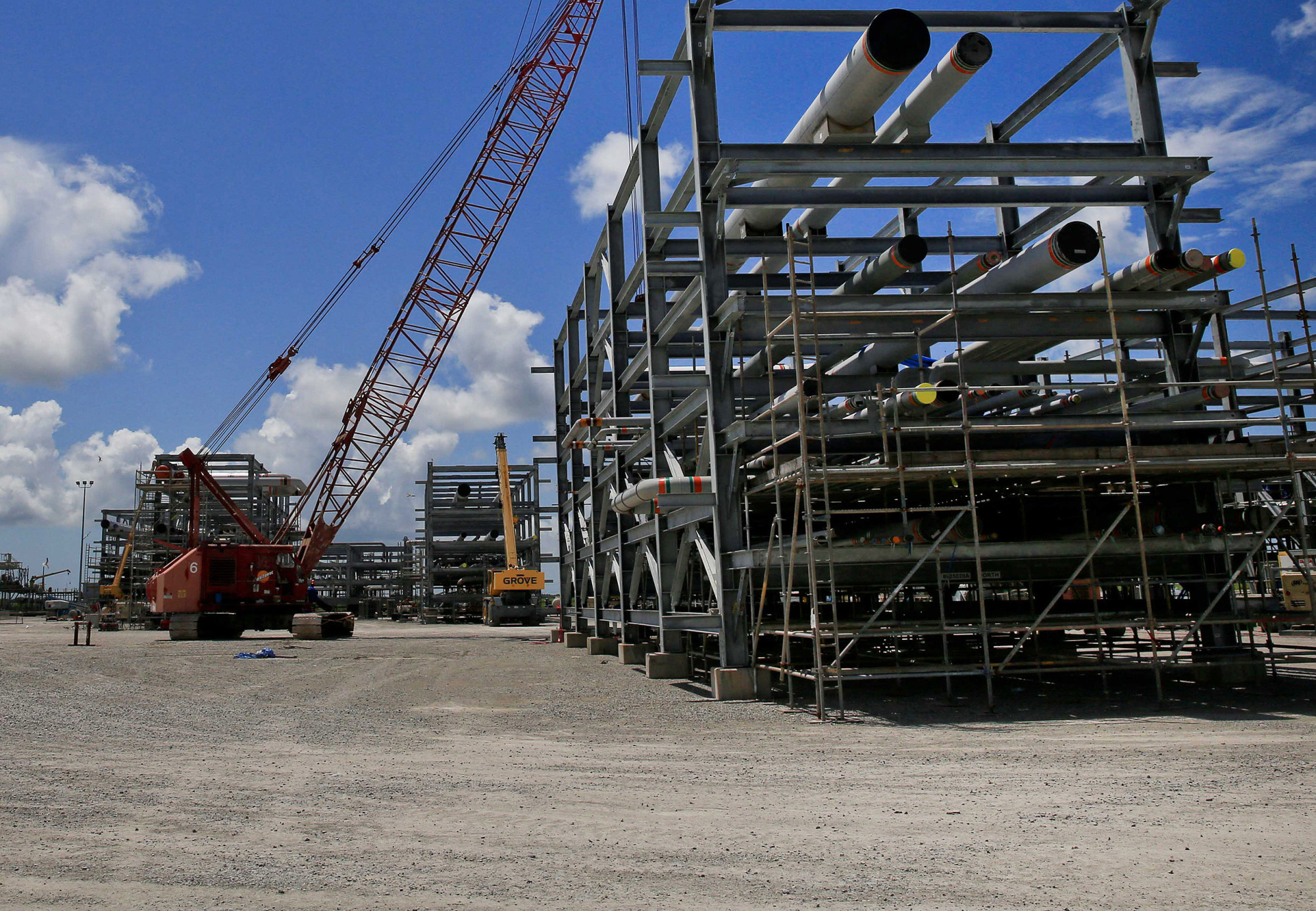 Modules manufactured for for Sasol Ltd. in the Port of Iberia, in New Iberia, Louisiana.Photographer: Derick E. Hingle/Bloomberg
Sasol Ltd., the world's biggest producer of liquid fuels from coal, said the first units at its Lake Charles chemical project will start operating in 2018, as the company reported lower first-half profit because of currency losses and a strike.
The Lake Charles project is 64 percent complete and still within its $11 billion budget, co-Chief Executive Officer Stephen Cornell said in a statement on Monday. The fundamental drivers for the investment "remain sound," he said.
Sasol said last year the cost of the project in Louisiana had escalated by almost 25 percent, prompting the Johannesburg-based company to make cuts elsewhere. The chemicals complex, which includes a 1.5 million-tons-a-year cracker, will convert ethane into plastics and other products.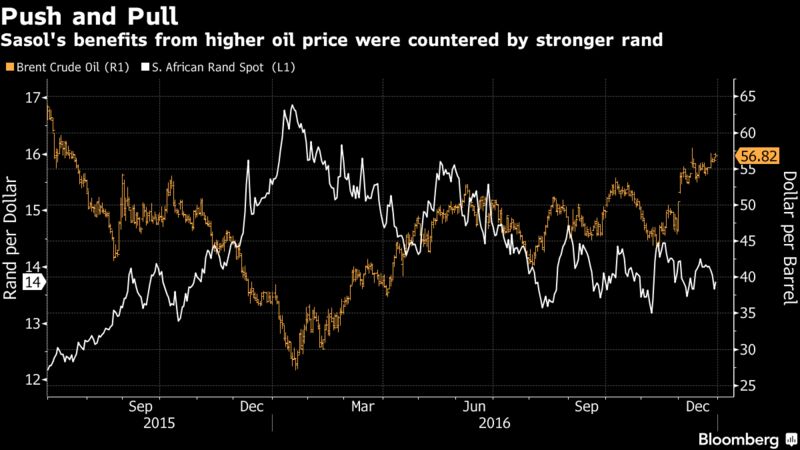 Sasol's profit before one-time items, known as headline earnings, for the six months through December decreased 38 percent to 15.12 rand a share, the company said. Sasol declared an interim dividend of 4.80 rand a share and said it's well placed to operate profitably at an oil price of $40 to $50 a barrel.
Sasol feels "very comfortable" as the company prepares to enter a fresh round of negotiations with workers around May, Cornell told reporters on a call. "We believe that hopefully we're in a better spot than we were last year."
The Association of Mineworkers and Construction Union downed tools for about three months last year at the company's Secunda mining operations over disputes about wages and benefits. The mining unit's operating profit fell 35 percent from a year earlier as a result, Sasol said. The Secunda plant, located 130 kilometers (82 miles) west of Johannesburg, converts coal from five mines into synthetic fuels and chemicals.
Translation Losses
The company also recorded translation losses of about 1.3 billion rand ($100 million) due to the strengthening of the rand relative to the dollar. Sasol benefits when the rand is weaker because most of its products are sold in dollars, while it meets most costs in the South African currency.
For the rest of the year, the company has hedged 30 million barrels of crude oil at $47 a barrel, but doesn't have currency-related protections in place, co-CEO Bongani Nqwababa said. It's still in the early stages of hedging for the next financial year, he said.
"We're still open to the risks of the rand at the moment, which is quite significant," Nqwababa said.
The company said it remains committed to its plans in Mozambique, where the economy is struggling under mounting debt after the global commodity slump combined with a freeze on aid. Key projects are either on or ahead of schedule, and "we're in a good space and we want to do more" in Mozambique, Cornell told reporters.
Sasol rose 1.4 percent to 375.69 rand a share at 1:33 p.m. in Johannesburg.
Source: Bloomberg